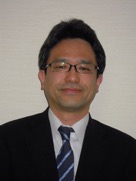 Professor:Yohio Fujitani
fujitani*gunma-u.ac.jp
(*=@)
Lab website
http://tou-taisha.imcr.gunma-u.ac.jp/
Member
Professor: Yoshio Fujitani
Associate Professor: Takashi Sato
Assistant Professor: Ayako Fukunaka
Assistant Professor: Yuko Nakagawa
Assistant Technician: Asuka Suda
Assistant Technician: Yasuko Tamura
Assistant Technician: Wakana Mizutani
Assistant Technician: Yukiko Miyazaki
Assistant Technician: Haruka Netsu
Assistant Technician: Noriko Kagami
Graduate Student: Pereye Blessing Ofejiro
Graduate Student: Masaharu Shimada
Research
The dysfunction of pancreatic b cells and brown adipocytes can cause diabetes and metabolic syndrome. Our goal is to elucidate the molecular mechanism involved in the maintenance of homeostasis of these higher-order function cells, which is the key to glucose metabolism. We aim to elucidate the mechanism of cellular homeostasis, from a variety of viewpoints, including developmental biology, zinc biology, and autophagy by effectively utilizing genetically engineered mice. Furthermore, using our findings from basic medical research, we aim to establish a groundbreaking treatment for diabetes and obesity.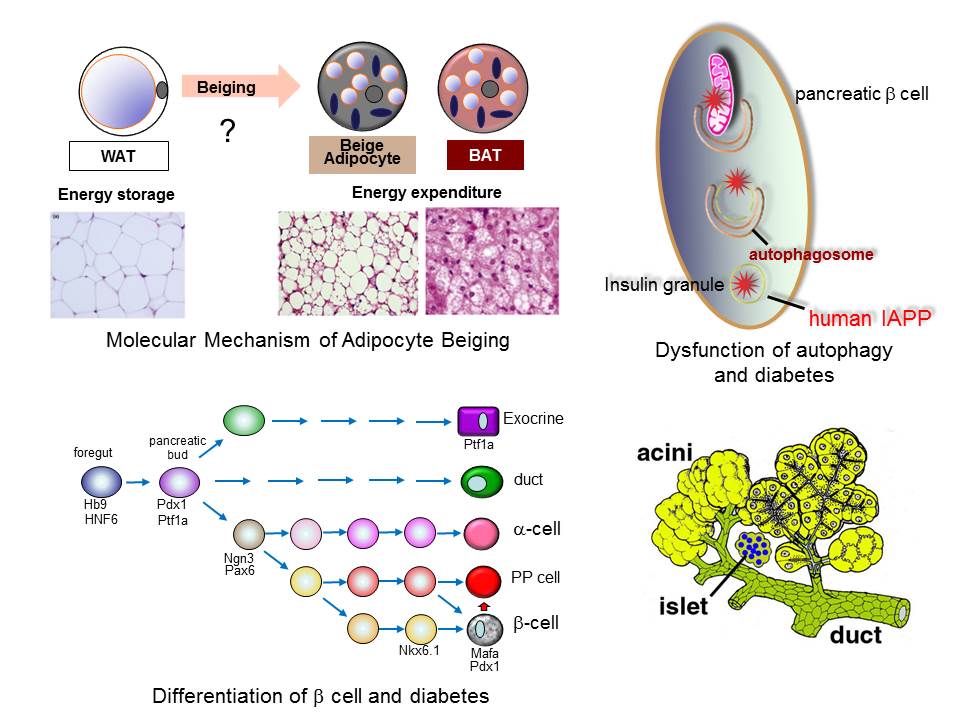 On-going projects
Research on the developmental biology of pancreatic b cells
Analysis of zinc transporters involved in the browning of adipocytes
Analysis of a new type of pancreatic cancer arising from islets
Keywords
diabetes, glucose metabolism, developmental biology, pancreatic b cells, genetically engineered mice, brown adipocytes, zinc biology, pancreatic cancer
Select References
Fukaishi T. et al. (2021) Diabetologia 64(12):2803-2816
 Perez-Frances M. et al. (2021) Nat Commun.12(1):4458.
Hara A.et al. (2019) Endocr J. 66(5):459-68
Fukunaka A.et al.(2017) Plos Genet. 13(8):e1006950
Shigihara N. et al. (2014) J Clin Invest. 124(8):3634-44.