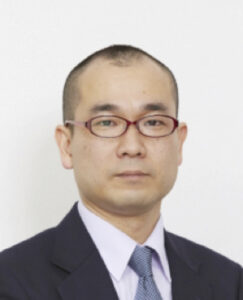 Professor:Takashi Nishimura
t-nishimura*gunma-u.ac.jp
(*=@)
Lab Homepage
https://sites.google.com/view/nishimura-lab/
Member
Professor: Takashi Nishimura
Assistant Professor: Chihiro Mogi
Assistant Professor: Yuto Yoshinari

Research
Appropriate dietary balance and metabolic regulations vary with each life stage from birth to aging. Using the fruit fly, Drosophila melanogaster, as a model organism, our laboratory aims to understand the basic principles of metabolic homeostasis throughout life history. In particular, we are focusing on the nutritional response immediately after birth, metabolic homeostasis specific to the transition from growth to sexual maturity, and changes in physiological functions associated with aging. Based on these basic researches, we will contribute to the understanding of the pathogenesis and pathophysiology of diseases caused by the breakdown of endocrine hormones and metabolic homeostasis.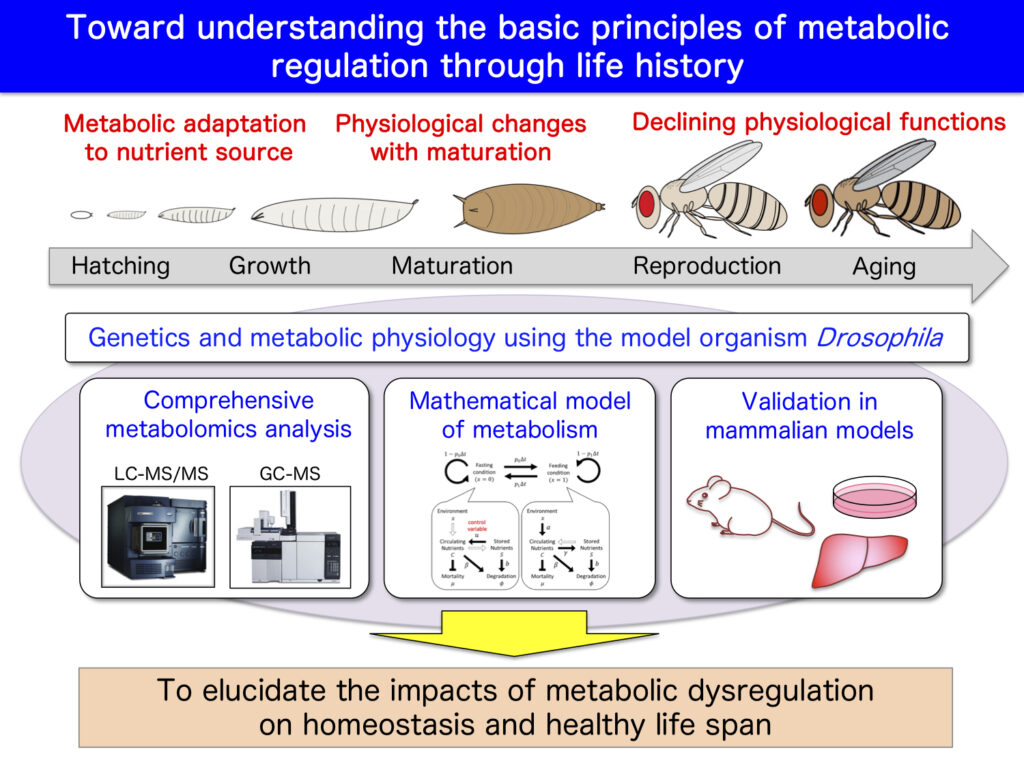 On-going projects
Local regulation of insulin function by insulin-binding proteins
Regulatory mechanisms of glycogen and lipid metabolism specific to maturation
Elucidation of the molecular basis of postnatal metabolic adaptation
Elucidation of metabolic homeostasis by endocrine organs and inter-organ communication
Keywords
Drosophila、Metabolic homeostasis、Nutritional response、Sugar metabolism、Insulin、Endocrine hormone、Steroid hormone、Growth、Maturation、Aging
Select References
Sasaki et al., (2021) Nat Metabolism. 3(4):546-557.
Yamada T. et al. (2020) Nat Metabolism. 2(10):1096-1112.
Nishimura T. (2020) Curr Biol. 30(18):3624-3632.
Matsushita R. et al. (2020) Commun Biol. 3(1):170.
Hironaka K. et al. (2019) iScience. 20:348-358.
Yamada T. et al. (2019) Development. 146(8):dev176149.
Yamada T. et al. (2018) Development. 145(6):dev158865.
Okamoto N. et al. (2015) Dev Cell. 35(3):295-310.
Matsuda H. et al. (2015) J Biol Chem. 290(2):1244-1255.
Okamoto N. et al. (2013) Genes Dev. 27(1):87-97.