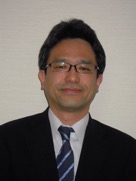 Professor:Yohio Fujitani
fujitani*gunma-u.ac.jp
(*=@)
Lab website
http://tou-taisha.imcr.gunma-u.ac.jp/index.html
Member
Professor: Yoshio Fujitani
Associate Professor: Takashi Sato
Assistant Professor: Ayako Fukunaka
Assistant Professor: Yuko Nakagawa
Chief Technician: Masayuki Tobo
Post Doctoral Fellow: Azumi Noguchi
Assistant Technician: Asuka Suda
Assistant Technician: Yasuko Tamura
Medical Student : Yoichiro Nishikawa
Research
The dysfunction of pancreatic b cells, brown adipocytes, and enterocytes can cause diabetes and metabolic syndrome. Our goal is to elucidate the molecular mechanism involved in the maintenance of homeostasis of these higher-order function cells, which is the key to glucose metabolism. We aim to elucidate the mechanism of cellular homeostasis, from a variety of viewpoints, including developmental biology, zinc biology, autophagy, and cell polarity, by effectively utilizing genetically engineered mice. Furthermore, using our findings from basic medical research, we aim to establish a groundbreaking treatment for diabetes and obesity.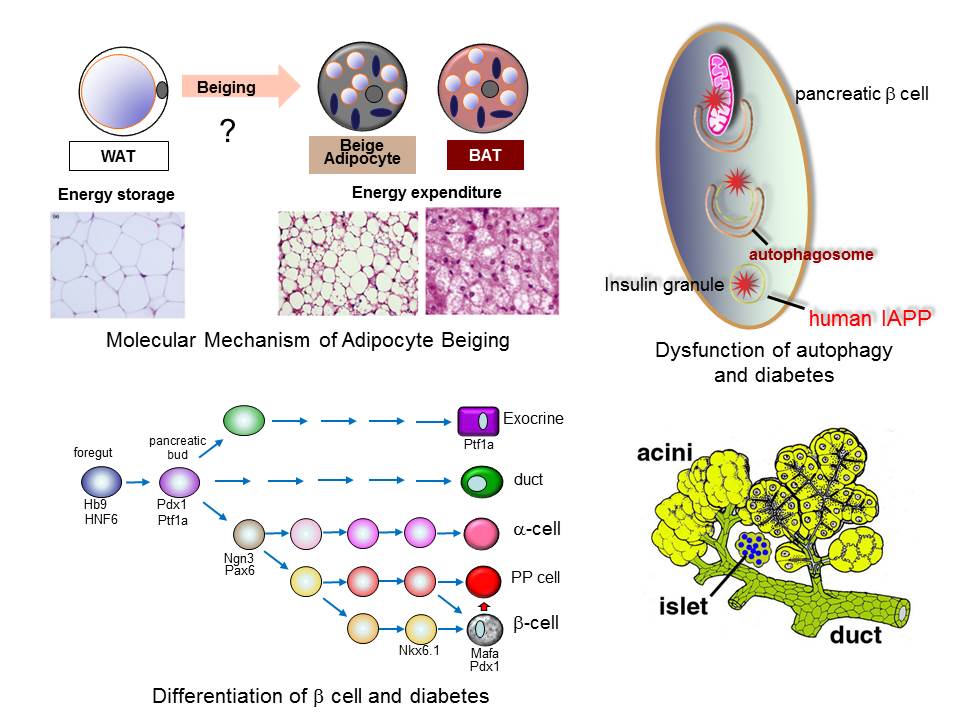 On-going projects
Research on the developmental biology of pancreatic b cells
Functional analysis of autophagy in lifestyle-associated diseases
Analysis of zinc transporters involved in the beiging of adipocytes
Screening and functional analysis of molecules involved in the regulation of enterocytes
Keywords
diabetes, glucose metabolism, developmental biology, pancreatic  cells, genetically engineered mice, brown adipocytes, zinc biology, autophagy, enterocytes
Select References
Shigihara N. et al. (2014) J Clin Invest. 124(8):3634-44.
Sato T. et al. (2014) J Cell Sci. 127(Pt 2):422-31
Tamaki M. et al. (2013) J Clin Invest. 123(10):4513-24
Ebato C. et al. (2008) Cell Metab. 8(4):325-32
Sato T. et al. (2007) Nature 448(7151):366-9.